Yellowstone has the distinction of being the first national park in the United States, and probably the world, and it's been on my bucket list since I was a teen.
Most people know Old Faithful, which erupts approximately every 1.5 hours, and my photos are below as a gif.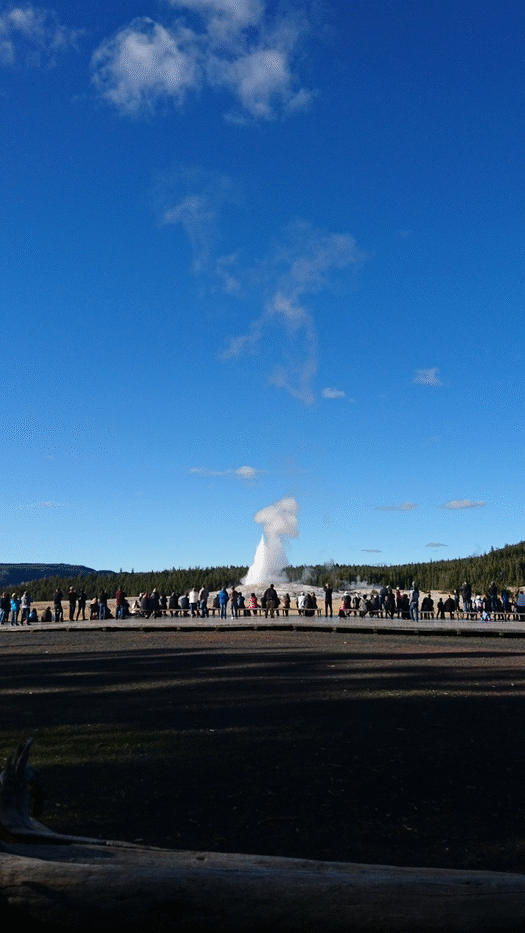 My interest in Yellowstone was its many colorful springs.
A beautiful sunny day on the afternoon I drove into the park, I made the most of it by going to all the basins before sunset. You can see activity from springs and geysers in the distance.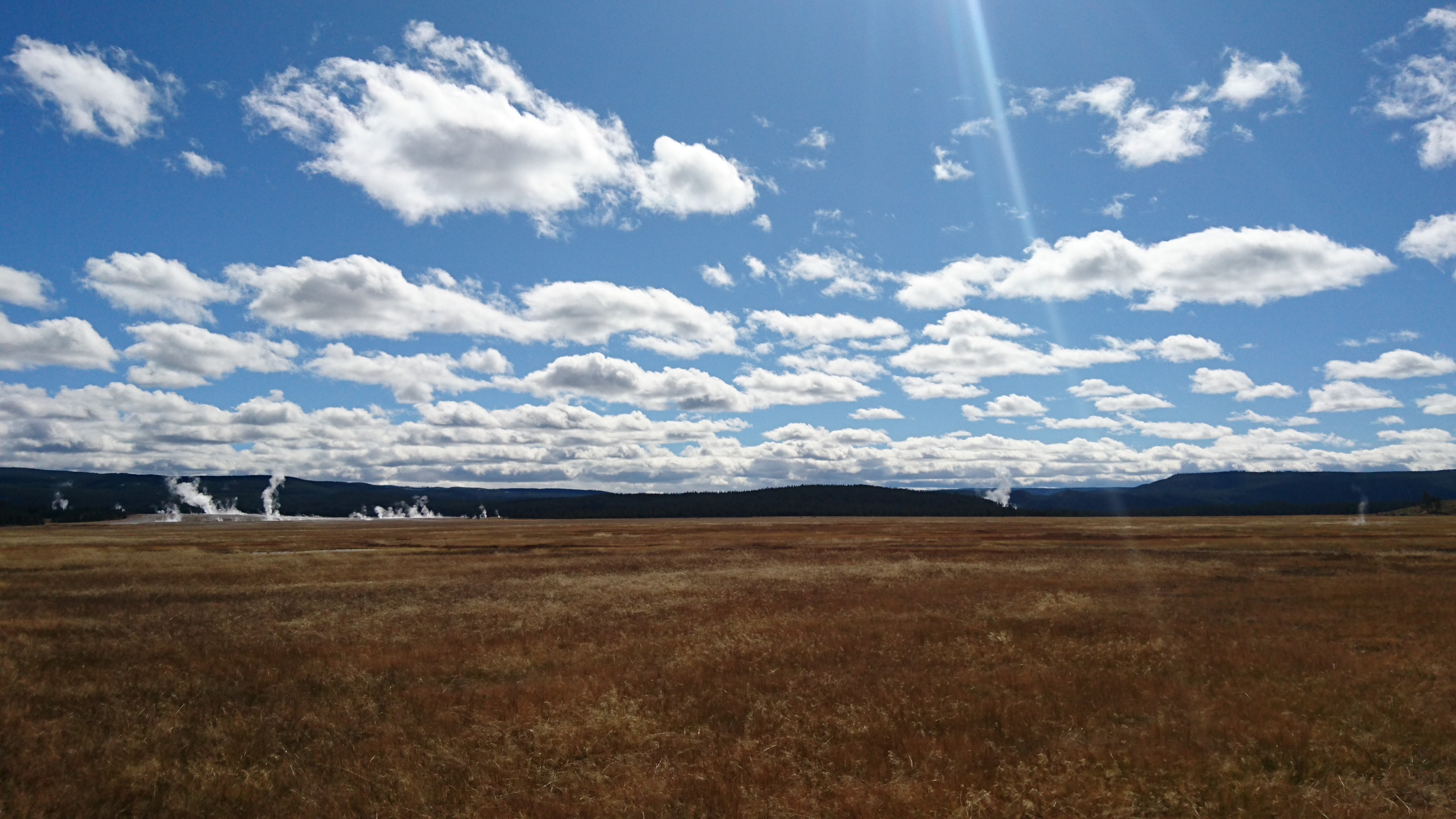 What you don't feel is the temperature. It's 38°F/3°C. Aside from this being a big drop (half!) in which to acclimate, it explains why my photos look the way they do.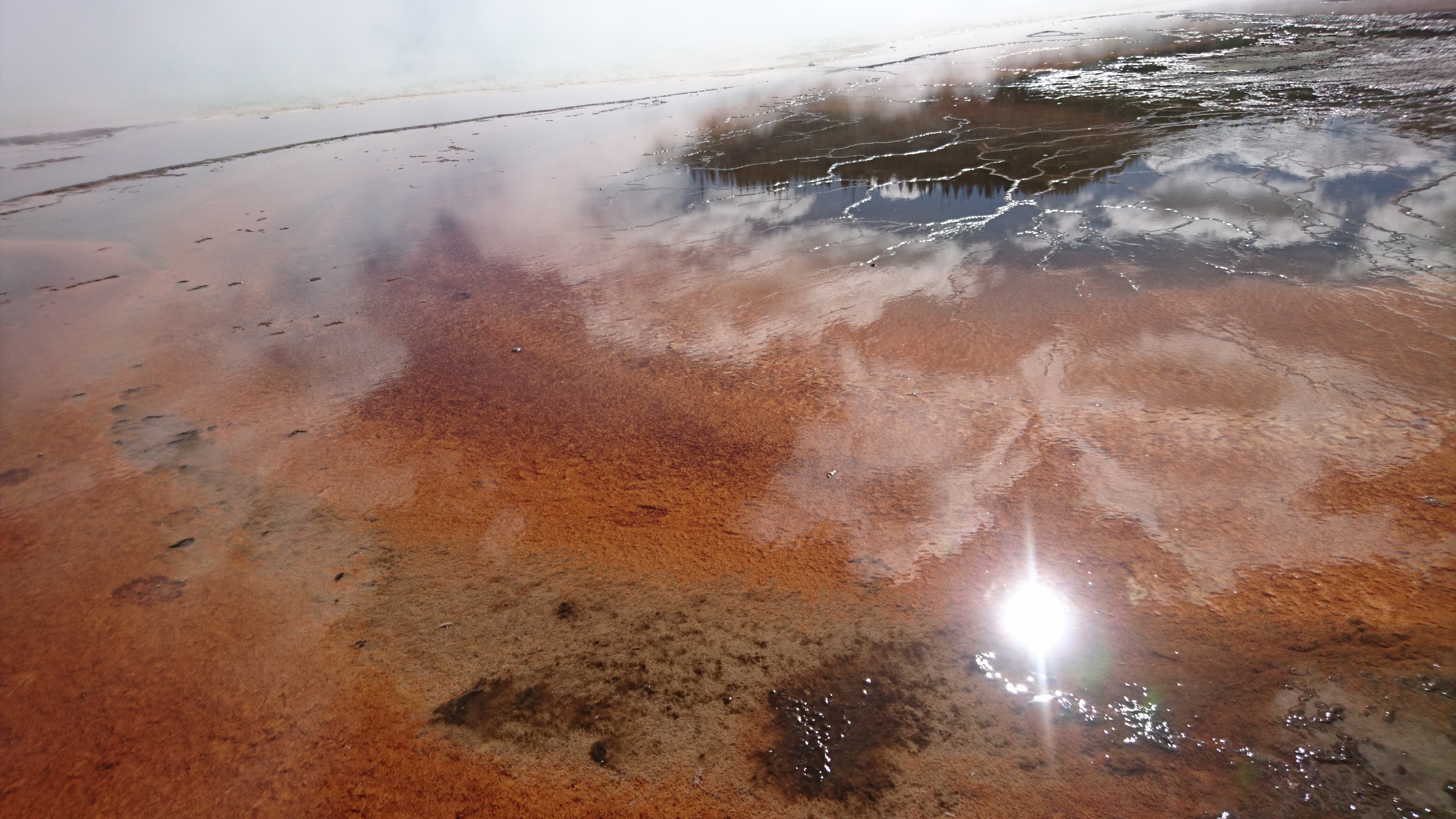 Breathtaking! But cold temps clashed with hot springs to form steam, so everything looks foggy. Nothing I could do. It's nature.
I considered myself lucky because it was sunny, which was not the case the day before; it also remained cold, and the day after brought clouds and rain. That's worse.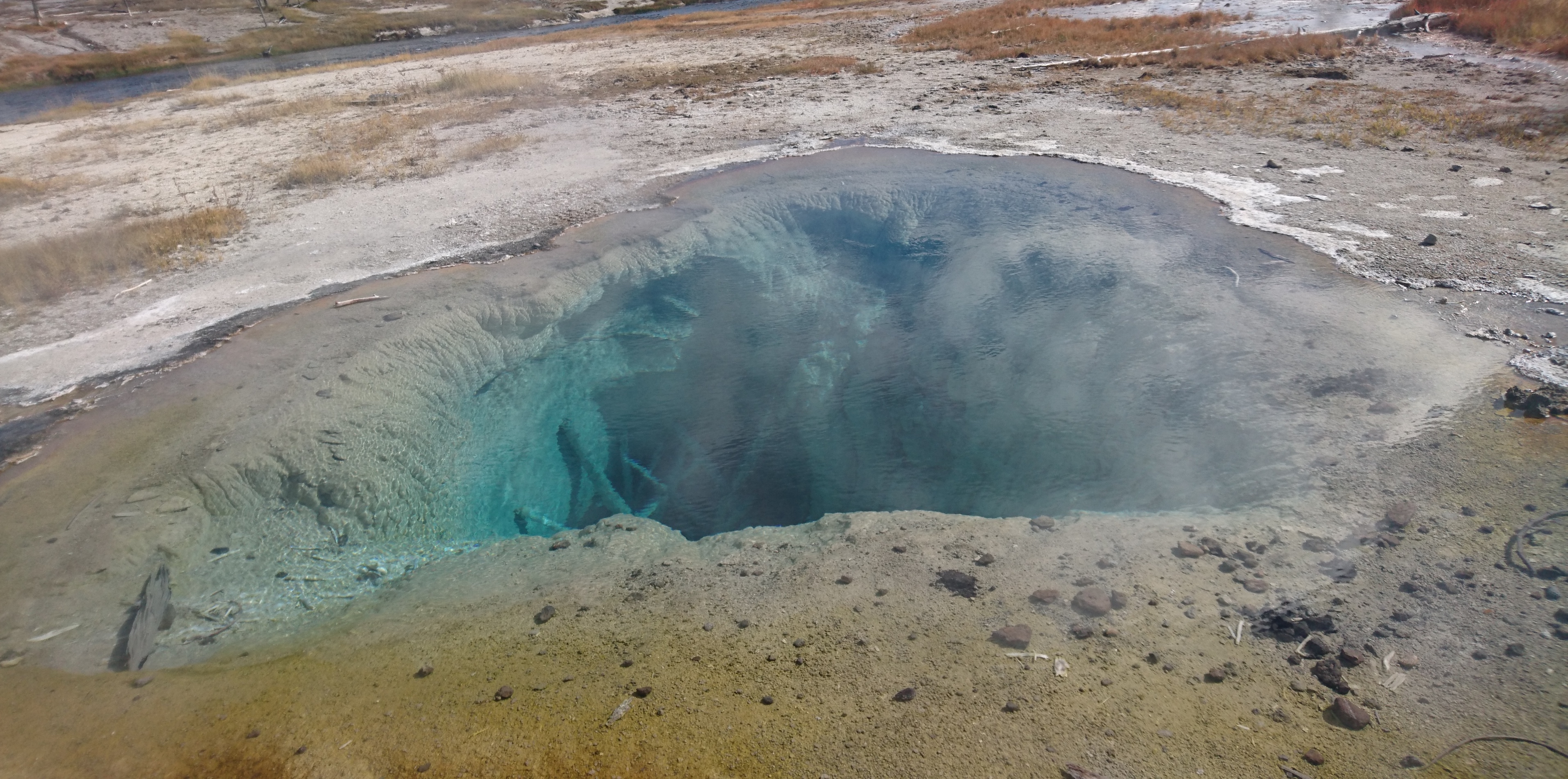 Heart spring.
Sapphire and emerald pools, respectively.
You might be thinking: "Uh, they're the same color. That can't be right." Know why? People throw coins and garbage into the pools, impacting the balance, temperature and flow of the springs and that causes natural bacteria to die, which forever changes the color and evolution.
Grand Prismatic Spring, the park's largest spring and the world's third largest.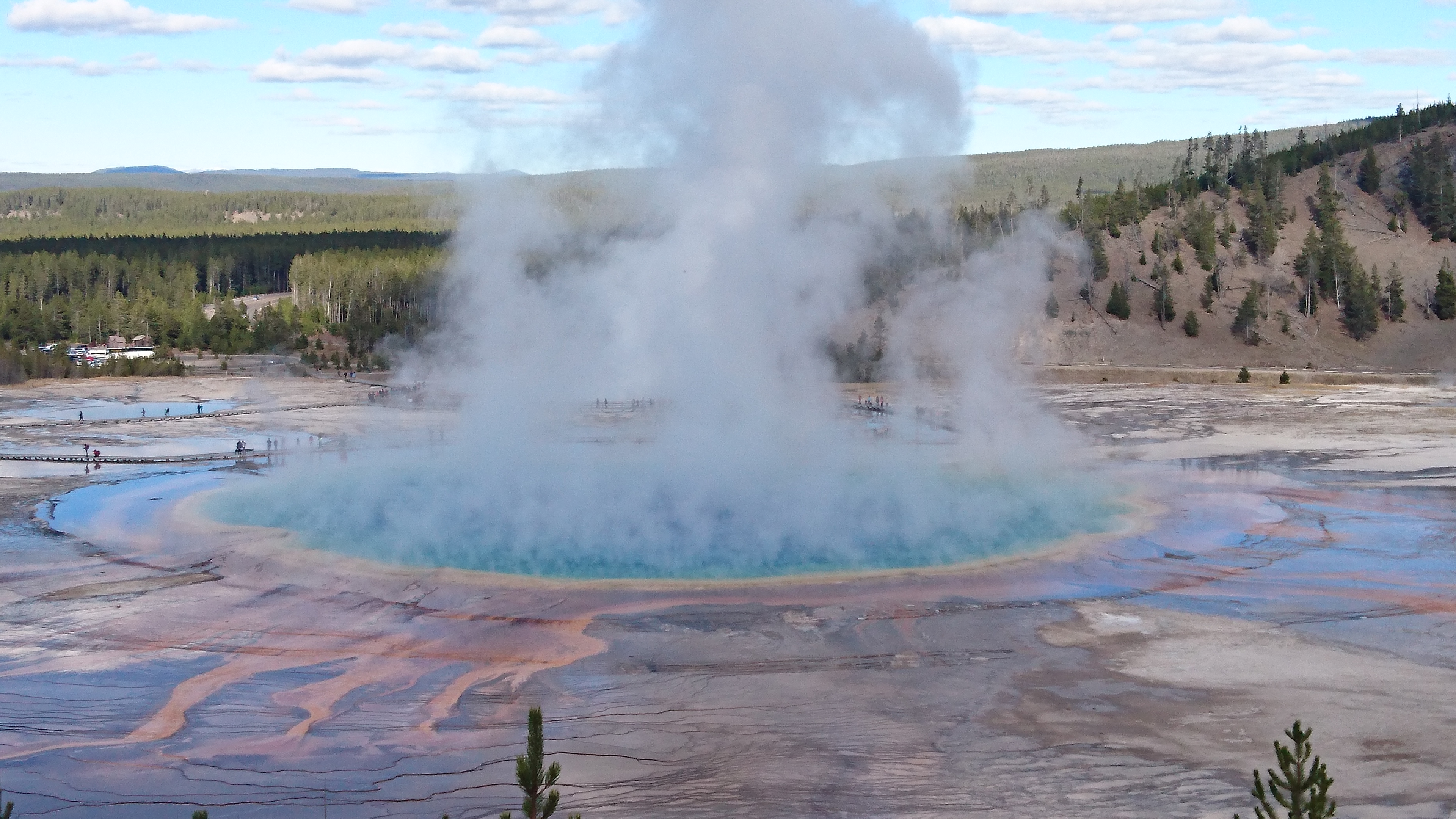 Up close I could see nothing but steam, so I hiked up a hillside to get this photo.
How I found the path. Unwilling to settle for the photos I had, I drove to an unmarked turnout and parked the car and began hiking in the direction of the hill facing the spring. An hour later, I saw a sign for a lookout. I took that and 45 minutes later I could see the entire Grand Prismatic.
I'm told there's another at a higher elevation but it's closed due to past abuse.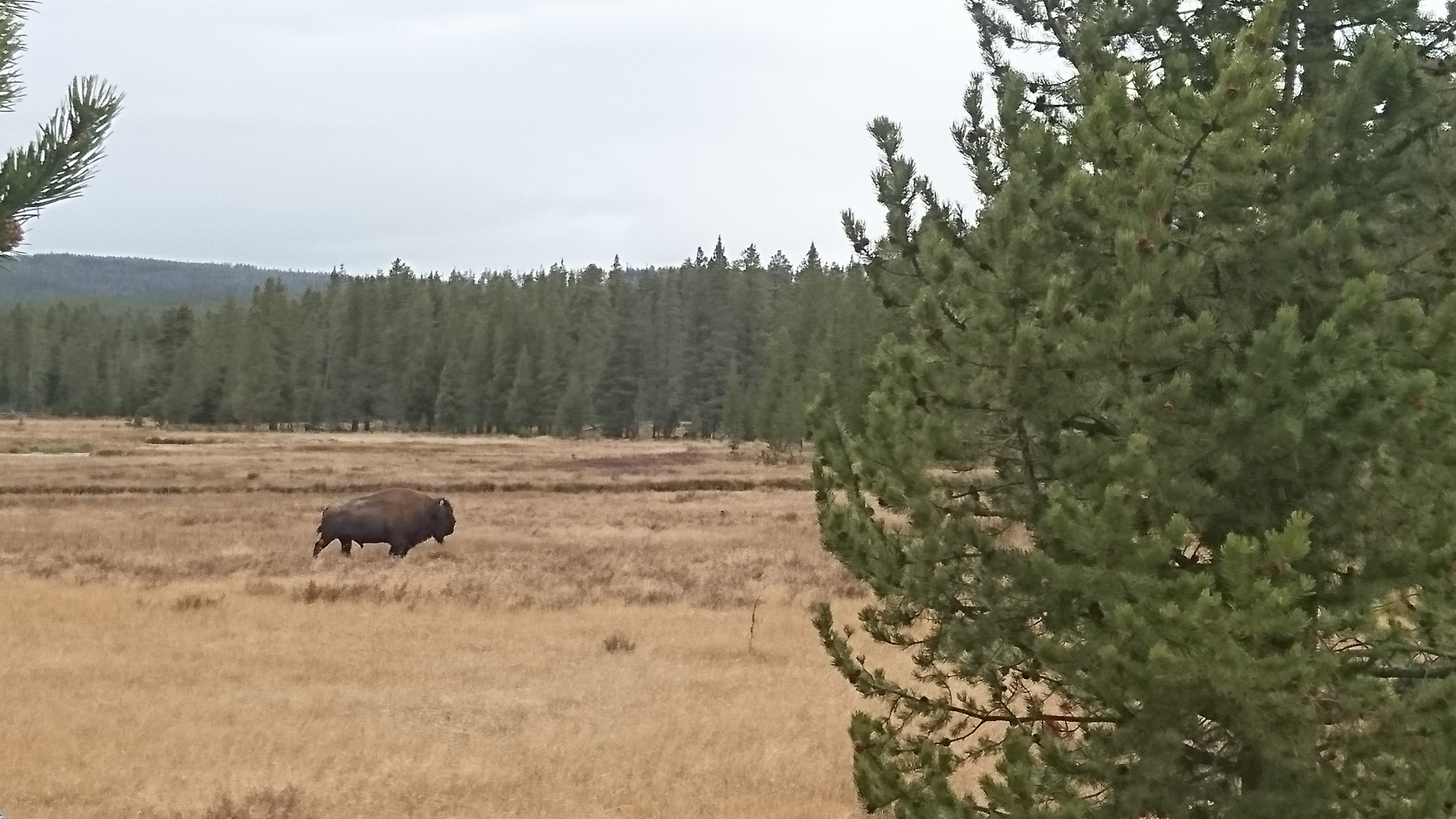 The next day I spent at the Bear and Wolf Wilderness Center, after I hid behind a tree to watch bison. This one eventually came up to the tree and crossed the road; I'd bolted to the car long before then.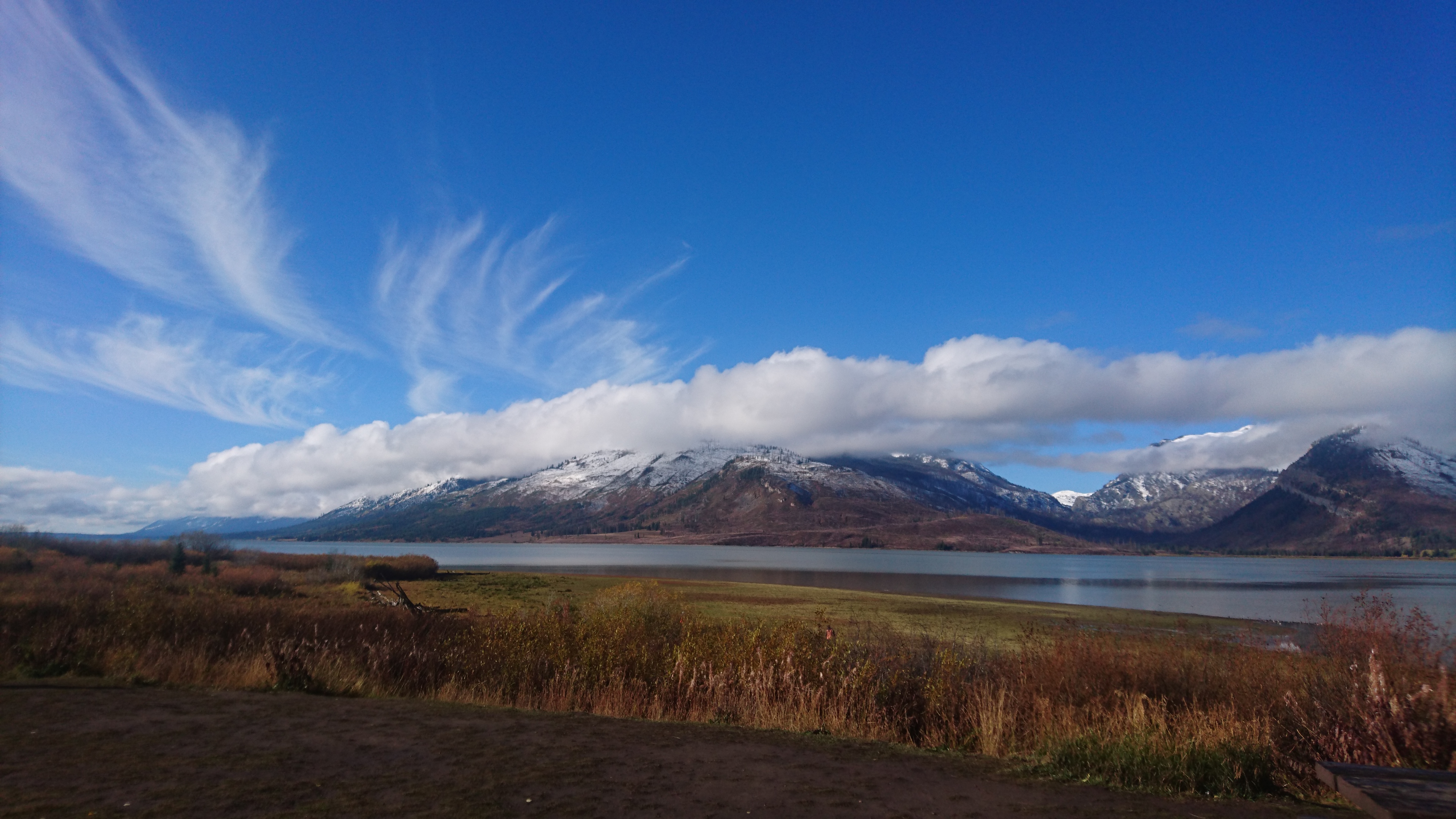 On my last morning, I drove through Grand Teton. No words.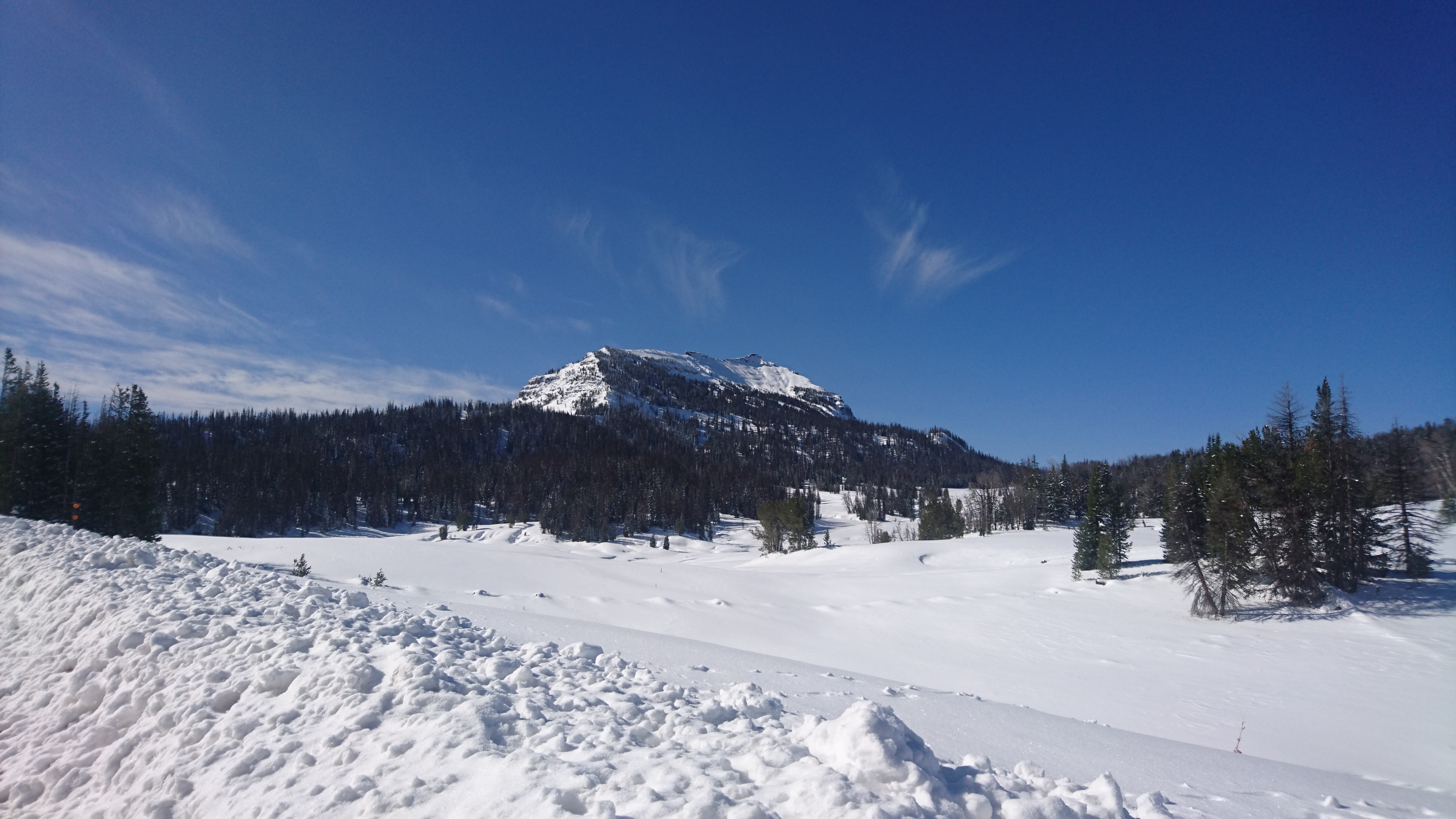 An hour later, it began snowing on me and the scenery changed.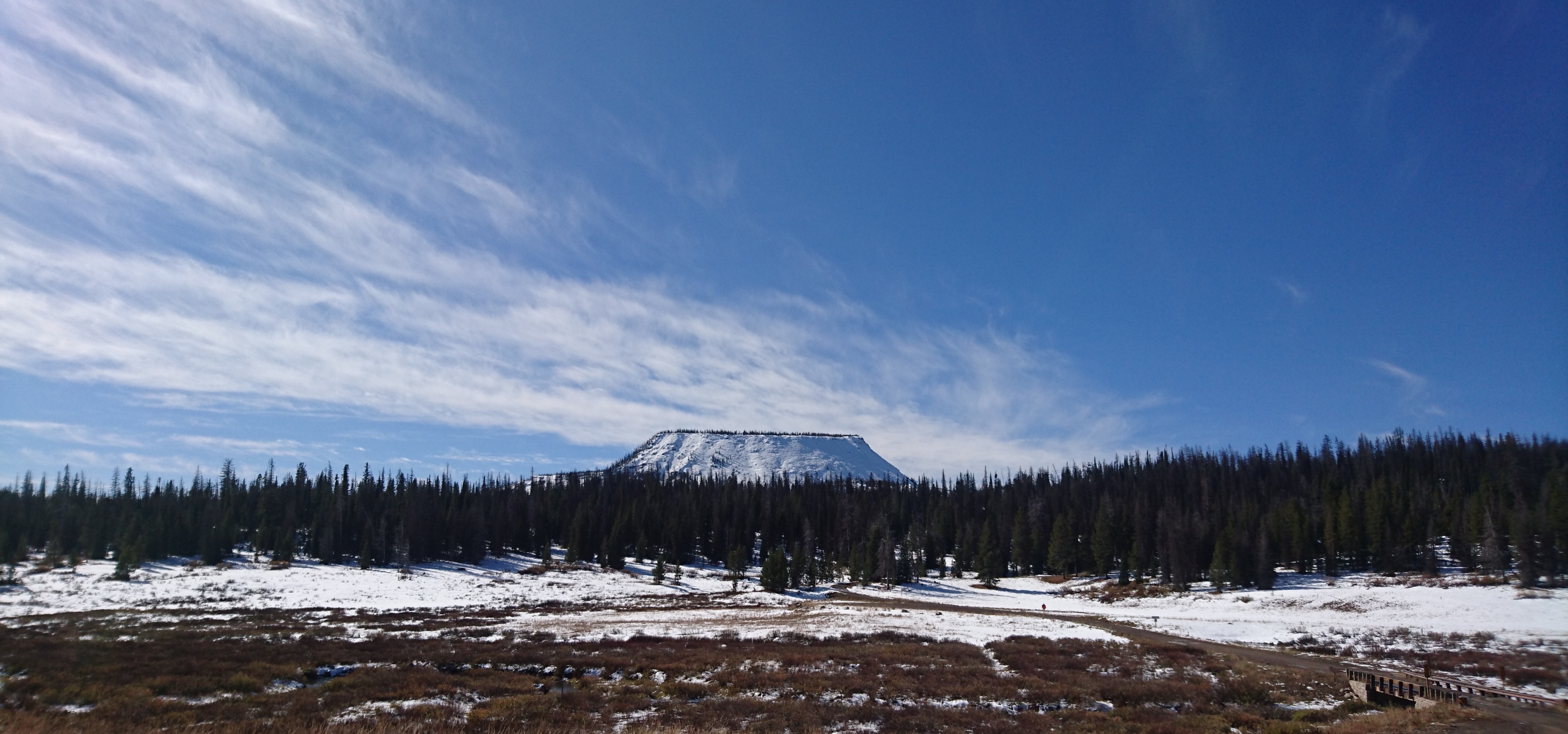 And once a distance away and looking behind me, I could see the Rockies.

One of the most beautiful drives. Ever.
Twin Falls to Yellowstone: 265 miles
Stay: Canyon Lodge inside the park, $265/night. The most expensive accommodation of this trip.
Memorable (meal) Beverage: Big Sky Organic Cherry Soda. I brought my meals because all but one food service was closed, and it was overpriced and disappointing.
Song of the Day: Last Time for Everything by Brad Paisley