Idaho is one of few states with an iconic farm staple. Georgia is proud of peaches, Florida has oranges, and California is known for almonds and artichokes.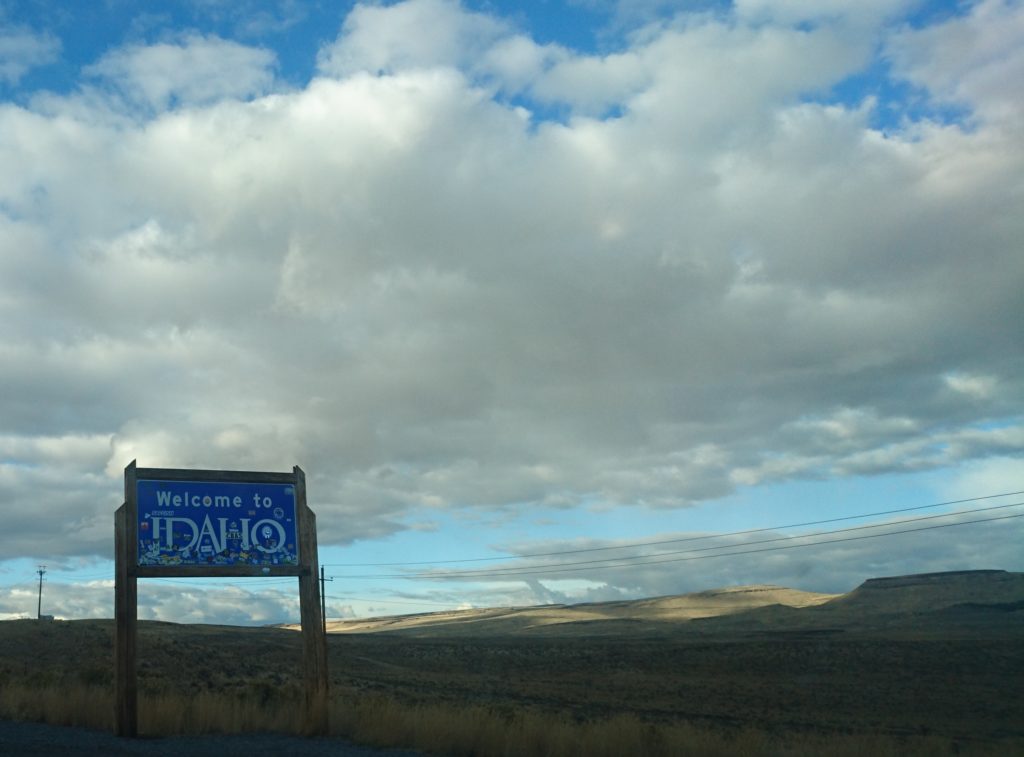 Nature surprised me. Salmon Dam has no salmon and is no longer a dam; it's a historic site. I was scorched and hailed on during the same drive, and there were rocky mountain plateaus, grass valleys and corn fields.
Tractors for sale, waterwheel irrigation systems, ranches and cows outnumber used cars, garden hoses, estates and farmers. The main highway I traveled had no lights, only two lanes and plenty of trucks – so glad I didn't drive that road at night.
Billboards now advertise boots, guns and Jesus. A single block in Twin Falls had four churches – Baptist, Lutheran, Christian and Pentecost.
The American flag is prevalent and prominent, with huge flagpoles next to freeways but also on otherwise humble front lawns. And of course, there are lots of potatoes! Lots of ma'ams and sweethearts and tipping of hats, and men don't seem to have a problem with the "purdy Asian gurl."
Purposely choosing to scan radio stations to get a sense of what people listen to in each area, and not a satellite subscription, I predict I'll know a lot more about country music by the time this trip is over and today's song of the day begins building that case.
Reno to Twin Falls: 456 miles
Stay: Best Western at $100/night
Memorable Meal: Hand-cut fries made with genuine Idaho potatoes and locally produced chocolate milk
Song of the Day: Real Good Man by Tim McGraw