Why the heck would you stop in Salina? That's the question most people have, including hotel reception and anyone who knows Kansas. Fair enough.
My destination was Kansas City, but stopping here made more sense than driving another 3 hours.
That turned out to be a good decision because the weather was horrible — lightning storms, pounding rain and total darkness on the highway made driving absolutely harrowing. Title of the Song of the Day is apt. Many times I couldn't see anything in front of me or lines on the road. Add Ford, Dodge and GMC trucks throwing water on my windshield every time I got passed, and you have an inkling of what those 6 hours were like.
I'd never been so relieved to reach a hotel, I could see others arriving after me felt the same way, and reception was taking a head count with only one unaccounted for that evening. It was 22:00.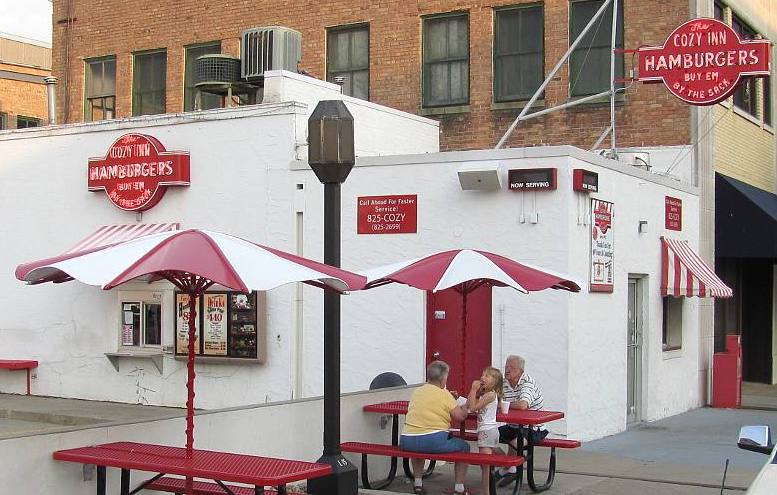 Plus Salina is home to Hickory Hut BBQ and the Cozy Inn, where you can buy yummy burgers by the sack. Good eats for a small town!
Denver to Salina: 434 miles
Stay: Holiday Inn Express Salina $93/night
Memorable Meal: Cozy Burger
Song of the Day: Hurricane by Luke Combs