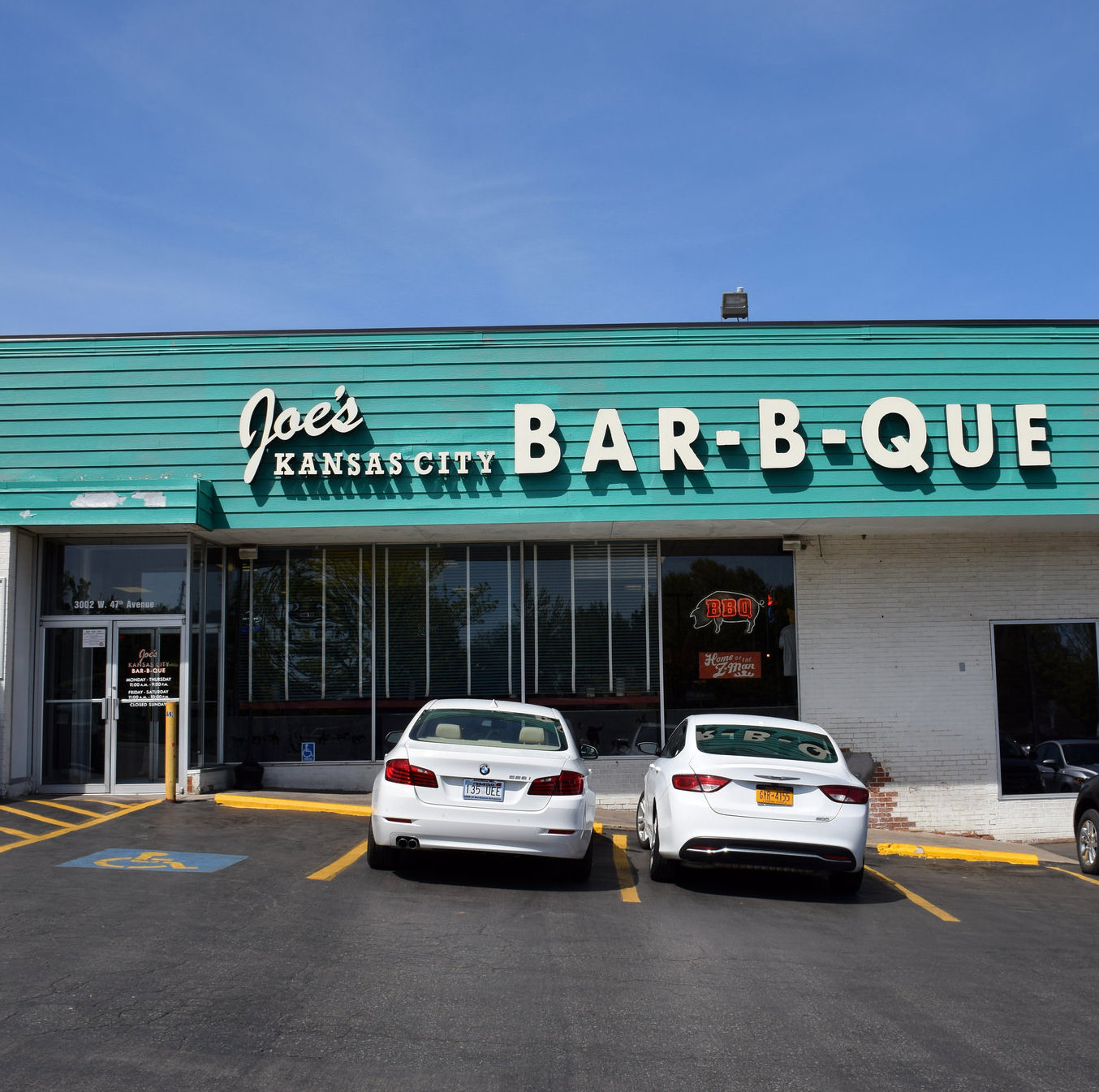 Let's be up front. For me, Kansas City was all about the barbecue and maybe someone to share it with.
The website makes it sound like you need to get there early for burnt ends as there's a limited amount; they open at 11:00. And yes, that helped in that I was 10th in line and not in a snake out the door for hours. But the bottom line is they weren't ready to distribute until 12:30.
But never mind. They were amazing! In fact everything I ordered was perfection – onion rings, slaw, sauce, burnt ends. Mmmm! 😀 Eat at Joe's!
Everything else I saw and did was meh.
I mean, the buildings were interesting, and the riverfront market was upscale and lovely, but there was something a bit uptight and hipster that didn't jive with me.
My airbnb host and I also agreed to disagree to the point I didn't feel comfortable staying there, so I left at 19:30 and drove to Springfield, positioning myself for a shorter drive to Memphis the next morning. Worked out fine. The weather was clear, roads weren't crowded, and I did get to Graceland rather early.
Salina to Kansas City: 175 miles
Kansas City to Springfield (unplanned): 172 miles
Stay: Airbnb Carriage House $128/night, Days Inn Battlefield $100/night
Memorable Meal: Joe's, obviously!
Song of the Day: Cheap Thrills by Sia