My memories of JAX are of early morning drives and late night arrivals.
I got up at half past midnight in Orlando to drive and be in Jacksonville by 5:00, so Jeff could drive me to the airport to catch a flight to Charlotte at 6:30 and then onto Seattle. By the time of the WooConf VIP dinner, I'd been awake for 21 hours straight.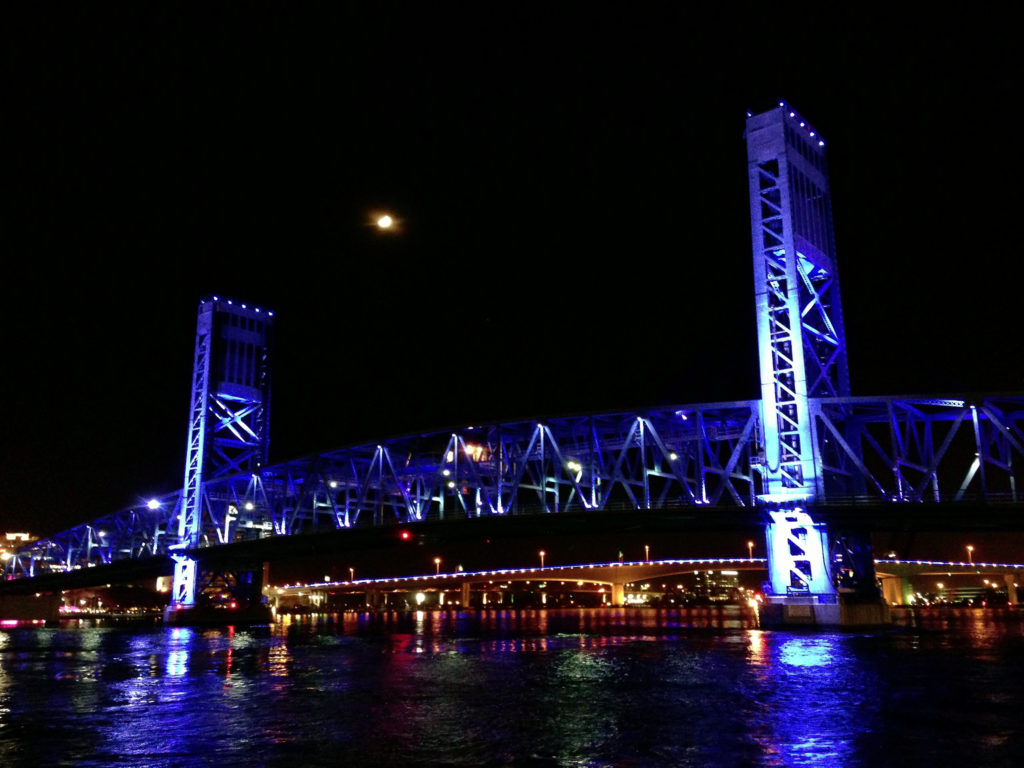 On returning to JAX and shaking off an interaction on the plane, I barely remember settling into my hotel before midnight. I do remember Fox asking me about my flight – what a smart and considerate little guy! – Jeff returning my Mustang, feeling fine white sand beneath my feet at Neptune Beach, and eating a lot of fried stuff at North Beach Fish Camp. 'Twas yummy.
Next day we met to cowork, chat about moves and fishing and, sadly, learn that his cat needed to go to heaven.
Orlando to Jacksonville: 171 miles
Stay: Hampton Inn Ponte Vedra Beach, $100/night
Memorable Meal: Beef Haw Fun and Roti Canai at Hawkers Street Fare
Song of the Day: Burn by Usher