Relaxed on the balcony of my hip penthouse loft after a long drive, readying for a full day of sightseeing the next day. I saw the Jack Daniels distillery on my way to Nashville but decided against stopping because it was early evening and raining.
Left the car parked and Uber'd into downtown to the Johnny Cash Museum. Aside from being one of only three people under the age of 60 and (again) the only Asian for miles, the presentation of his life and history didn't speak to me or tell a story.
I was more intrigued with his connection to equally legendary artists, such as Elvis, Roy Orbison, Carl Perkins and Jerry Lee Lewis.
With the high price of tickets and difficulty of parking a factor, I decided against going to Grand Ole Opry and the Country Music Hall of Fame, and instead went to the Ryman Auditorium and TPAC.
Walking anywhere downtown, not just in Music Row, offered plenty of live music, laughs and good fun. Free.
I didn't take a lot of photos because I preferred to be immersed in the experience, and interrupting the moment felt wrong. So lively! Would love to come back here again with people in my life who appreciate and/or play music.
At BB King's Club, I stopped for lunch, which came with a bottomless glass of Mr. Pibb. When was the last time I had Mr. Pibb? Ha!
The guy who served it to me felt such a connection during our conversation that he shared a recent event that he was still digesting and making sense out of. It's great to be vulnerable and find others that feel you. He also prepared me by giving the correct pronunciation of Louisville.
There's also a mock Parthenon in Centennial Park. If you've seen the real thing in Athens, you'll be horridly disappointed.
And something in me said to go onto the Jack Daniels distillery in Lynchburg, so jumped in an Uber, dropped off $30 worth of candy I bought at Savannah's, and drove the bad boy an hour away.
Was fortunate to get there in time for one of, if not the, last Angel's Share guided tour and tastings of the day. I specifically wanted this one because it offered five samples of upscale and limited editions of JD.

Best thing I did that day! 😀 Learned so much, had an awesome time, and gained a new appreciation for Tennessee whiskey. I highly recommend it. Plus being called sweetheart and having opportunity to get sassy with smart-alecky men is never a bad thing.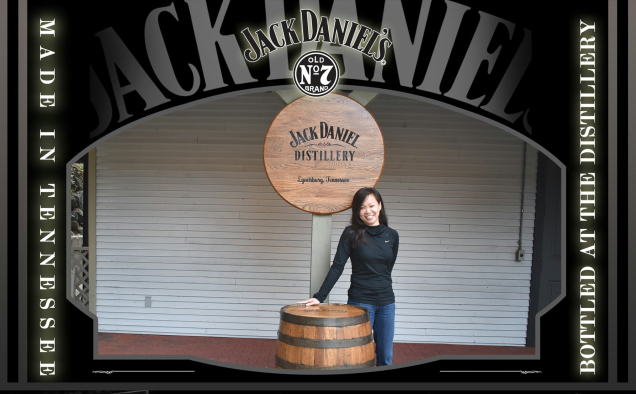 I'm normally dismissive of photos they take and sell you, but I liked mine and bought them. There's a first for everything.
I also bought Jack Daniels Select, bottled on the premises, to enjoy with friends later. 😀
Today was one of those unexpectedly beautiful days, finished off by an equally unexpected sunset.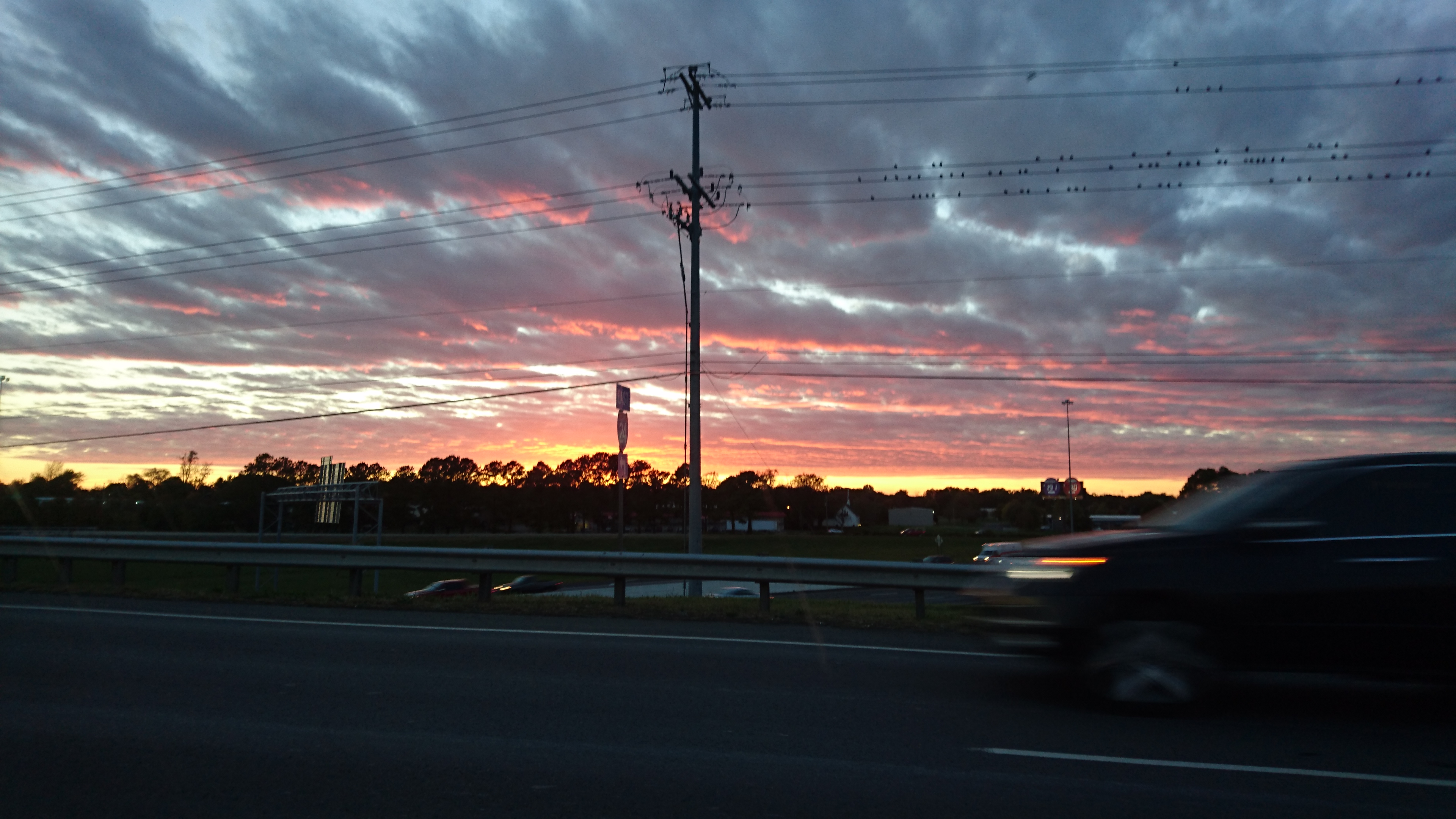 It's hard to drive and take photos at the same time.
Birmingham to Nashville: 192 miles
Stay: Loft via airbnb, $103/night
Memorable Meal: Gumbo and fried catfish at BB's
Song of the Day: Knock on Wood by Amii Stewart